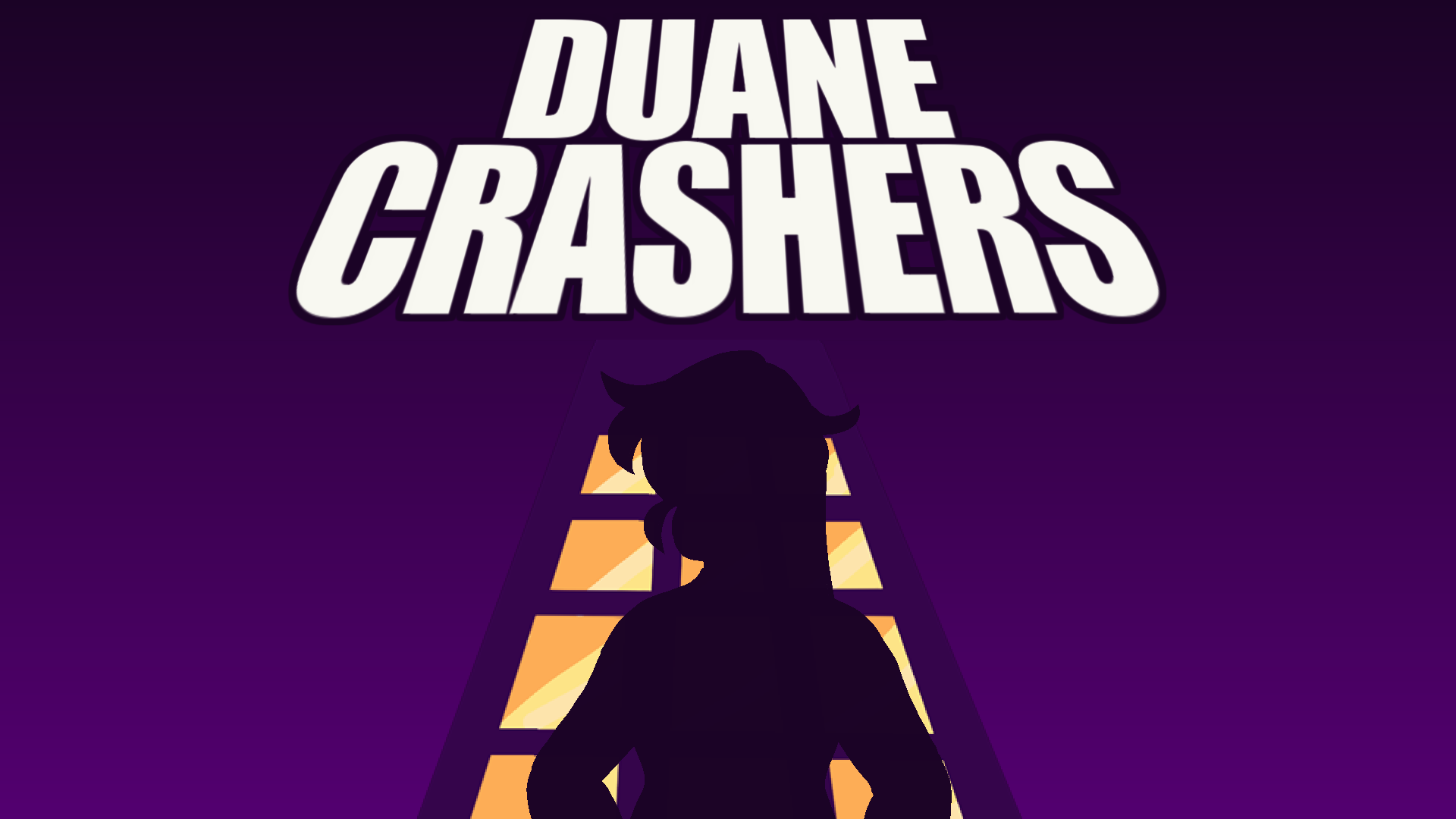 Duane Crashers
Originally made in 1 week for the Knockoff Game Jam!
Play as one of four sisters in this action-packed arcade throwback inspired by the likes of Nuclear Throne and Castle Crashers! This game features four levels, fifteen weapons, a big assortment of enemies to gun your way through, and four unique characters to smack those enemies with.
Controls are:

WASD - move
Mouse - aim

Left click - fire

IF YOU ARE PLAYING ON A LAPTOP OR LOW-END MACHINE, I WOULD ADVISE THAT YOU DOWNLOAD THE LOW SPEC VERSION OF THE GAME. The game features a lot of effects that heavily slow down lower-end machines, and the low spec version disables those effects in favor of a smoother experience.

Download
Click download now to get access to the following files:
Duane Crashers LOW SPEC.zip
8 MB
Comments
Log in with itch.io to leave a comment.
Amazing!!! Glad there were enough explosions for Ivy!!! Loved the end hahaha... :)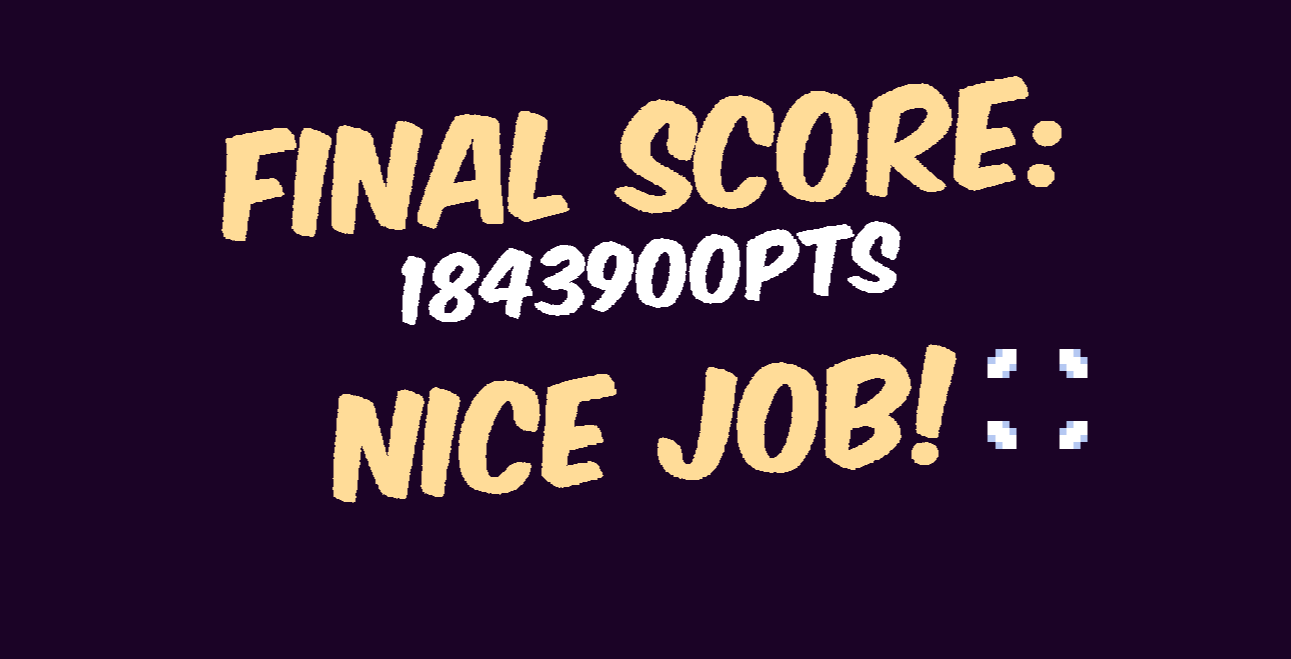 Any girl named after my favourite food chain holds a special place in my heart.
great game! i really like the boss level (even tho i haven't beat it) and how it says level complete!?
Hi! Just wanted to say I had fun playing through it :)
I started a second playthrough with Ivy which IMO should be the only character hahaha.
Good work, esp impressive in such a short period. :)
Ah the lab was wayyyy too easy thoo.

it just shows me a ton of errors, something about shaders and not being able to create a sprite or something like that and then just shows me a black screen with HUD.
i'll see what i can do about that in a bit. i've never experienced that error myself so i don't really know how to replicate it, but i can try a few fixes. were you playing the browser version or the downloadable windows version?
1. I think i figured out that the problem is that my graphics card is too old so it doesnt support shaders.
2.Downloadable Low end.
The easiest fix would probably to make a whole new version without shaders or somehow disable them at the start and have an option to enable them.
Also make it so that the enemies that are killed dont draw their weapon when they are not a corpse because i just end up shooting at the dead. (I also played it on my laptop whre it run horribly but i got out some gameplay at somewhere around 5 fps... Yes Low end.)
7/10
pros: Explosions
cons: Too much water
-like character portraits
-nice main menu
-like red arrows
-tight spaces
-fps dips when there are too many explosions
-like level design
-would love to see a full game
If your instrested you can check my vod at https://www.twitch.tv/videos/464437822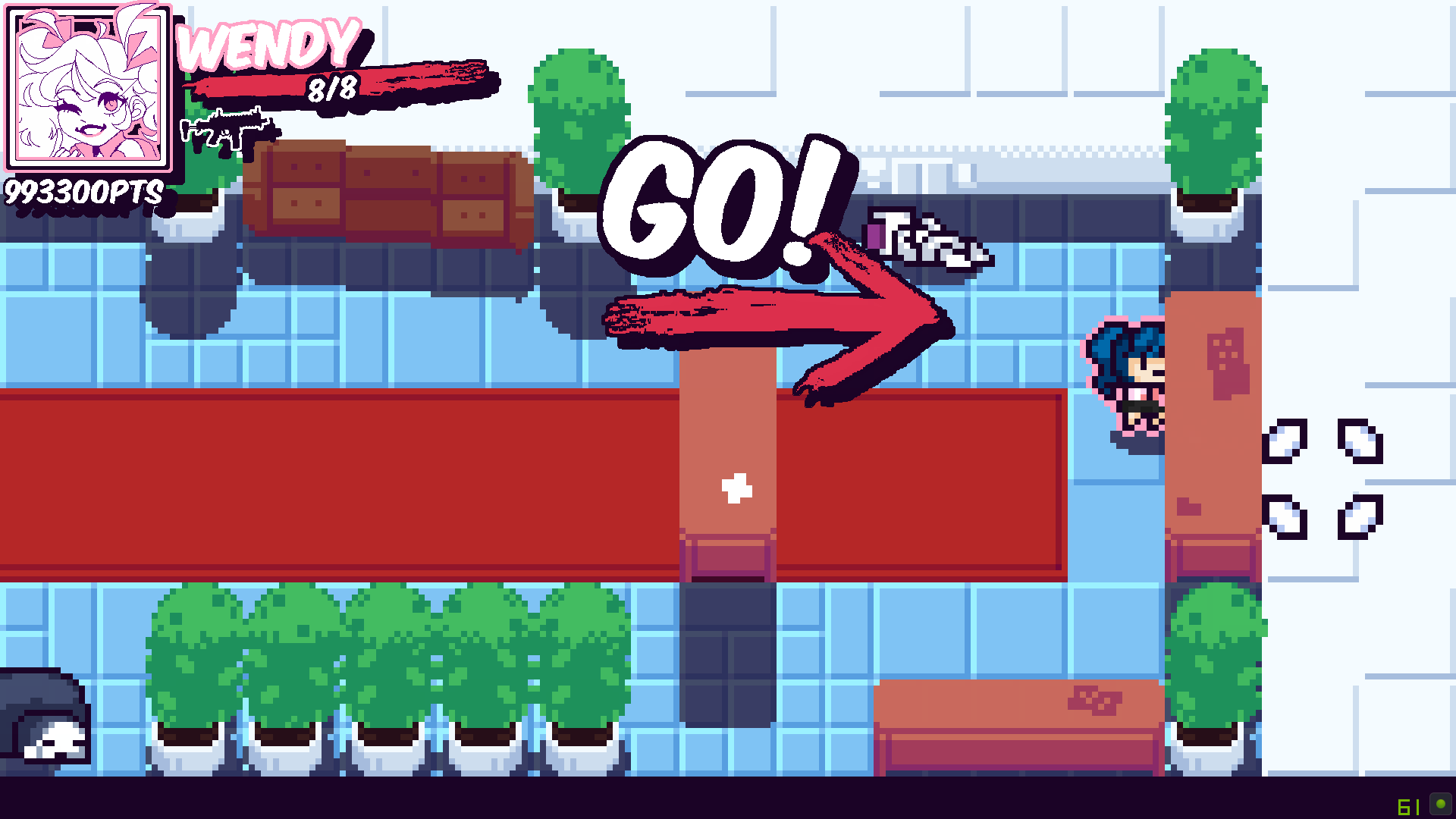 Got to the end of stage 2 ( just shy of 1 mil points ) and this happened. oof. nowhere to GO! to